Introduction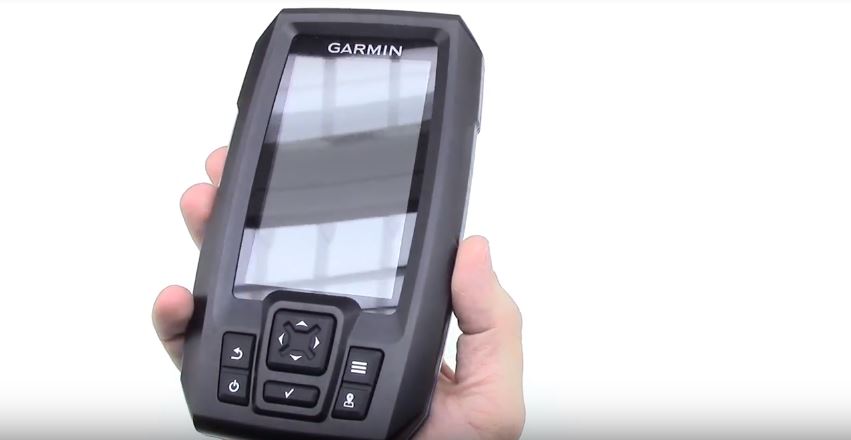 Being one of the popular names in GPS, fish finder systems and navigation equipment in general, the Garmin striker plus 4 is one of its products resulting from years of evolution.
The Garmin striker plus 4 not only makes fishing finding easier, but also makes you finding your way around more easier!
Great for beginners simple looking device with fewer buttons.
Product:
Garmin striker plus 4
Dimensions:
3.9 x 1.8 x 6.9 inches
Display:
4.3"
-Built in GPS for waypoints tracking and recording

-CHIRP Sonar

-480 x 272 Pixels

-Dual Beam Transducer

-Temperature reader
Made by:
Garmin
Buy From Amazon
Here are a few reasons why you should own a unit of the Garmin striker plus 4

 Create/edit and store waypoints
The Garmin striker plus 4 lets you create your own map, the map will usually be empty when first used, over time, your device will map out the part of the lake where you frequent.
This feature then lets you put in way points. You can place a pin in spots where you get a lot of bite, which you can come back for later.
You can place pins on places where there are jetties, obstructions, hazards etc. You can even follow your route back home during the night time saves the hassle of trying to navigate your way back during the dark.
All this is possible with the built in Garmin Quick draw software that's introduced into this range of model of Garmin striker plus 4.

CHIRP Sonar
Compressed High Intensity Radar Pulse
Chirp sonar interprets images differently than the traditional sonar.
Made by the US Navy for military use at first before it rolled out for use by civilian,
Because different object reacts or reflect differently to different frequencies, some objects will be caught by low frequencies while others need high frequency to be caught depending on size, solidity etc.
Traditional sonar sends out frequency in either low or high, while CHIRP sends out frequency from low to high frequency in one pulse with Garmin striker plus 4.
Think of fishing with different sized net, Traditional sonar has one sized net while CHIRP sonar changes in size and is able to catch everything in between.

ClearVü CHIRP Sonar
New fish finder technology that gives you horizontal 3D representation of your lake or sea bottom in high resolution.
It will give you a computer-generated awesome view of the bottom

Very Easy to use
Very easy to set up and use, give it a little time, the Garmin striker plus 4 you would find your way around this device easily.
A very intuitive device to use, if you've been using Android before which I'm sure that you have, you would find it very easy to use this one. I suggest you buy the Garmin striker plus 4 from Amazon

Very good image quality
Although this device has a little bit lower resolution that its predecessor, Garmin strategically chose to do this knowing that with lower resolutions will draw out lesser power and therefore will last longer.

Vivid lake floor image
If your work revolves around lake beds, the Garmin striker plus 4 is a perfect device for you. It will give you the best visual representation that any device of this kind may give.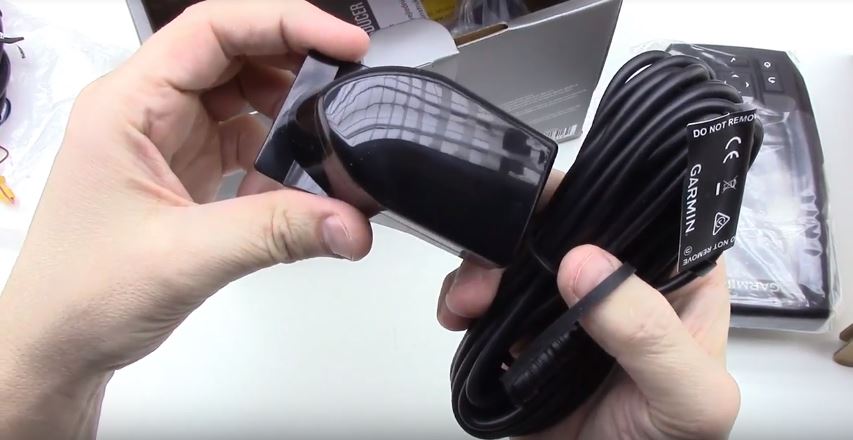 Dual beam transducer
Has dual beam transducer which sends out two frequency, high and low, high frequency can go much deeper while low frequency picks up the details but cannot go deep.
So, you get detailed viewing at a greater depth with dual beam transducer that the Garmin striker plus 4 has.

Compact
When you hold the Garmin striker plus 4, you can feel how solidly built it is, drop it on the concrete and it will survive the drop because its tightly packed together.

Portable
This fish finder is portable and would be good fish finder for kayaks and canoes, if you fishing on a kayak, then you have a solution

Affordable
The Garmin striker plus 4 is one of the best fish finder under 150 dollars (go onto Amazon to find the exact price), as it is affordable it is also a quality device.
 Pros

  Emits both low and high frequency for both deep and shallow water fishing for detailed view

  Has temperature display

  Longer battery time
 Cons

  The instructions booklet that comes with this product is not well written in terms of English translations, I feel that Garmin needs to give clear instructions on its upcoming products.

  Even though the instructions are not well written, anyone who has used a phone before will be able to get use the Garmin striker plus 4
Summary
All in all, I'd recommend the Garmin striker plus 4 for your next fishing expedition, combined with new technology, double beam transducer, clear and vivid images and way points for placing marks along your way.
Technologyplusinc is a participant in the Amazon Services LLC Associates Program, an affiliate advertising program designed to provide a means for sites to earn advertising fees by advertising and linking to Amazon.com.