What is the best walkie talkie for use in cruise ships in 2019?
If you are looking for walkie talkies to take to your next cruise, then you have come to the right place, in this article we will diving into what walkie talkies are the best for you to take and also why, I will also be giving tips on onboard communications, tricks and also safety tips so that you may enjoy your cruise.
Check out the best walkie talkie for cruise on Amazon
Midland is an American company that makes great walkie talkie radios, this is one their awesome products.
I'd definitely want to recommend this one as it is the best walkie talkie for cruise. It is also a top seller when it comes to walkie talkie for cruising.
Midland-GTX1000VP4 is powerful enough to transmit and receive signals within  the thick walls of a cruise liner.
To be frank, most walkie talkies have been having problems with thick walls of a ship.
Basic Physics has taught us that radio signals find it hard to penetrate steel walls, but this walkie talkie does that with ease.
Let's deal with it, when going on a cruise, we'll need a device that's portable and light and not something huge and bulky, after all, we are going cruising and not going on a two weeks shift as a security officer.
Well you are in luck with this device, it's small light and light weight and also has an adjustable volume knob.
Most radio devices have ranges that are written on the packaging, the Midland – GXT1000VP4 has a range of 36 miles.
Honestly speaking, most devices will archieve 1/3 to half of that said range, with a line of sight transmission and no obstruction.
The one feature I liked about this devices is the "Group call feature", when using this radio, you can make a group call to a particular device without "disturbing" all other devices.
So you don't have to worry about the whole group listening in to your conversation.
Midland-GXT1000VP4 does not all interference from other devices with privacy codes, it is like a sub-channel for walkie talkies.
Additional Specs
142 privacy codes or sub channels

1 rechargeable battery Pack per radio or 4 x "AA" batteries.

The rechargeable battery packs take 12 hours to charge and provide up to 11 hours of battery life on a full charge.

Weather Scan for Noaa weather radio update

Jis-4 standard of exposure to water (protected against sea, pool or water splashes in general)

VOX capable (Hands Free for easy talking with less noise)
Pros
 

Easy to use

 

Loud

 

Adjustable volume

 

Water proof
Cons
Factory supplied batteries have a short life

Low grade earpiece
One of the best walkie talkie for cruise in the market is that Ansoko Long Range walkie talkie. This two way radio is a small, portable yet solid and uses UHF signals to transmit and receive.
It fits an average adult palms really well, you wont have to worry about being seen with something big as the Ansoko Long Range walkie talkie is credit card sized and is pretty loud.
Ansoko walkie talkies surprisingly works well in a heavily steeled wall environment for a product that's the size such as the Ansoko. I am confident that your communications on-board will be stress-free.
This one comes with a charging base, so you won't have to worry about buying batteries or charging them as the charging base takes care of all that.
As with all products and with Ansoko being the best walkie talkie for cruise, it however has some drawbacks to this product.
The belt clips are fragile and breaks easily it not careful enough.
Additional Specs
2 Watt Programmable Handheld Radios Frequency Range 400-470MHz

Built-in 50 CTCSS Tones/105 DCS Codes

VOX and Voice Prompt

Built-in LED Flashlight for Night Use

Each radio has a US-plug charging base
Battery Type:           Li-ion battery
Transmit Power:    2 Watt
Preset Channels:    16 Channels
Battery Capacity:   1500 mAh
Rated Voltage:        DC 3.7 V
Pros
 

Easy to use

 

Portable and solid

 

Light weight
Cons
Not waterproof

Belt clip if fragile

Button have to pressed hard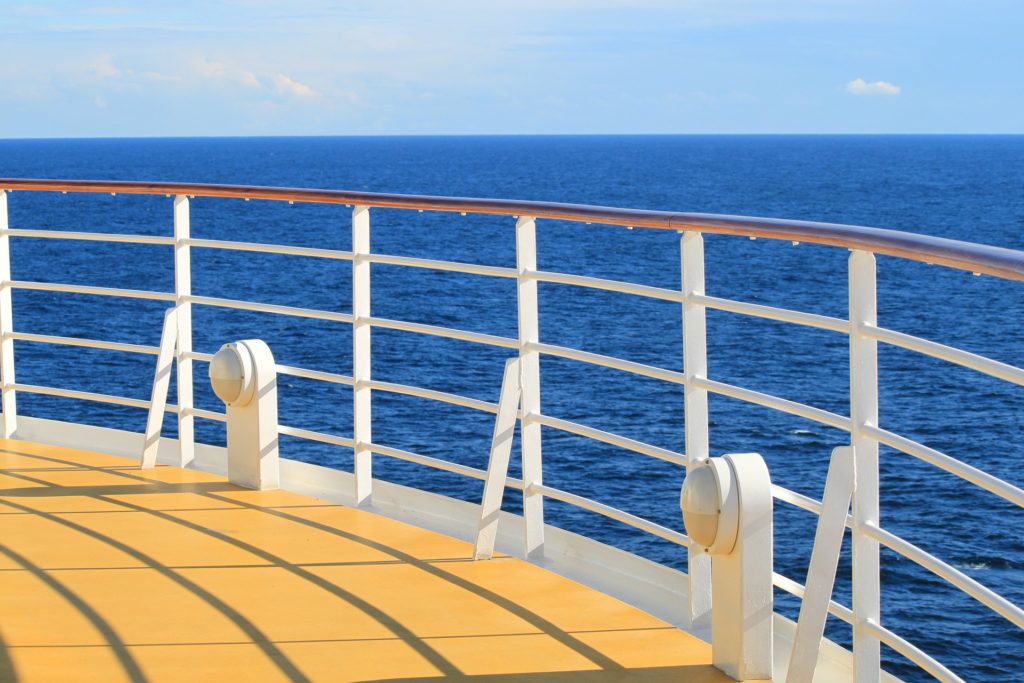 My next product recommendation is from Motorola, a name well known as one of the top makers of radio products, Motorolas Talkabout T400 is something you might want to consider buying.
Being one of the best walkie talkie for cruise out there in the market, this radio is aesthetically pleasing with its yellow and black design, to be honest the Ansoko and Midland walkie talkies, looks too "high end" or tough to be used in a cruise environment.
Something that sets this device apart from the rest is the LED light that it comes with, this is something extra that could be very useful in the dark or in times of an emergency.
The Motorola Talkabout T400 rechargeable is loud, perfect device for pool settings or loud venues in general.
It can also vibrate like mobile phones.
The downside to the Motorola Talkabout T400 is that the LCD screen can be small for some people and a bit hard to read.
At times, the device would never indicate a full charge even though its full.
Additional Specs
Motorola ip54 weatherproof     (safe from pool and sea water splash)
Built in flash flight
ivox/vox hands free     (can be used on the poolside while you are in the pool)
Noaa weather channels    (updated of the weather)
micro usb charging     (compatible with Android chargers)
Pros
Loud enough for noisy environments

Easy to use

Water proof
Cons
Radios don't indicate a full charge.

LCD display is small and hard to read
Here's another of Midlands good products, the thing I like about this product is the interference blocking capability that it has.
The CTCC feature in it can block out all the signals being transmitted in the ship from interfering with your parties calls.
The Midland LXT630VP3 is also small and beautiful, you won't have to embarrass yourself with carrying something big and bulky.
Consider buying the Midland LXT630VP3 as it is also one of the best walkie talkie for cruise, one of use of this product that is unique to this one is the lock transmission.
Lock transmission uses a switch to activate the "talk" or transmit, you won't have to keep pressing the talk button to talk ,just on the talk switch, and you're good to transmit.
This feature will come in handy if you want to use it as a baby monitor.
Additional Specs
121 CTCSS PRIVACY CODES     (sub channel to eliminate other two way radios on the cruise)
NOAA WEATHER SCAN + ALERT   (keeps you update of the weather out at sea)
HANDS-FREE
Transmission (eVOX)
Water resistant         (safe from sea water and pool splash)
License Free
Pros
Light
Solid
Water resistant
Cons
Weather alerts can be a bit irritating
Incorrect battery status indicator
My Budget pick for the best walkie talkie for cruise
These walkie talkies although it falls on the lower end of the price range, it is however, surprisingly good in quality and makes a good communications device for cruise ships
They are sturdy walkie talkies, well made, clear and crispy, the antennae will actually unscreen from the rest of the body, which makes the device discrete, which is what you want in during a cruise.
Another useful feature of this device is the earpiece capability that is has, it comes with an earpiece which you can use during those times where you would not want to make noise
With all those features, the Arcshell two way radio makes a good walkie talkie for cruise as it is also small and portable.
Additional specs
400-470MHz
50 CTCSS
Radio comes with a 1500mAh rechargeable Li-ion battery
Verdict
Communications on a cruise ships comes with its own challenges, one of the main one is the steel interior of the ship, does not allow maximum distance (range) of the radio use within the ships, especially the weak walkie talkies.
But the Midland – GXT1000VP4 is the solution, its strong enough to cover atleast 85% percent of the ship and has other useful features to make your next cruise a memorable one.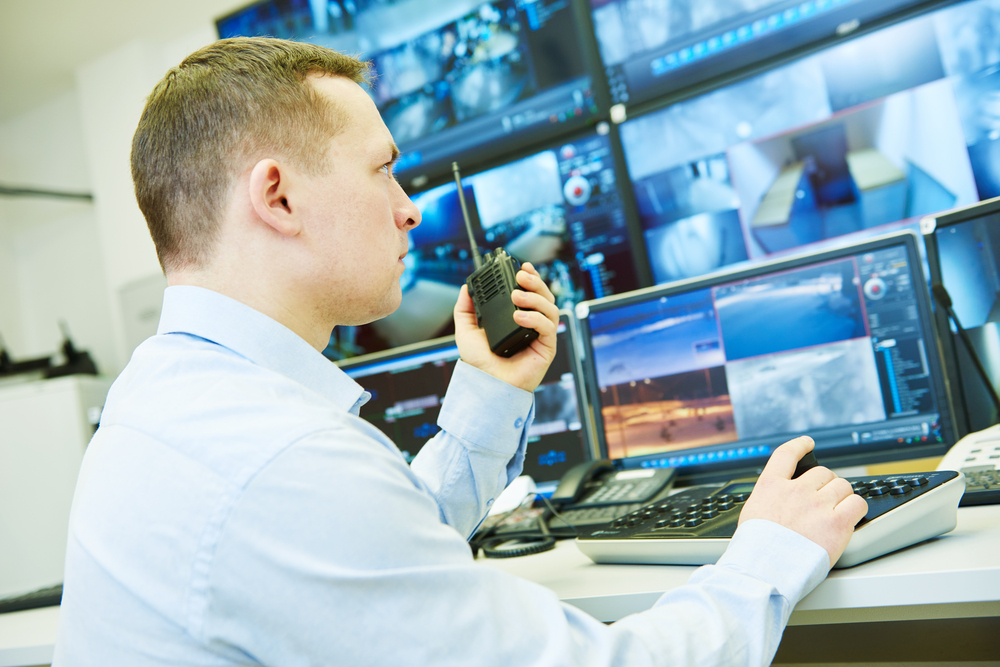 What kind of walkie talkie are we going to need for cruise?
Below are some two way radios that you might want to consider buying for your next cruise trip.
There are a lot factors that needs to be considered when choosing a good radio to use onboard.
Since ships structures are made of thick steel, you are going to have a hard time using a walkie talkie onboard  because the radio signals wont easily penetrate the steel walls as their loose alot of energy when penetrating steel.
Inorder for them to work well, they will need to be close to the other party for them to receive loudly and  clearly.
You also want to consider one that can be used with an earpiece as you'd not want to disturb other passengers
Next on your list is splash proof/water proof, there will places on the ship when your device will be exposed to water, near the pool, in the bathroom and on the side of the boat.
Noaa weather alerts, this is something you'd want on a walkie talkie, theres a channel that will alert you of the weather situation in the area that you are in, this is something thats nice to have.
Tips for two way radios that you will need for cruise
Because you'll be on a ship thats got many decks, your children could wander off and potentially get into trouble.
And since cellphone receptions don't work on cruise ships out at sea, you can also use the internet and have apps like Zello take care of your communication needs
But that option costs money and is unreliable.
By the way, some cruise ships have their own texting platform that your mobile can connect to to use, but it comes at a price.
The best option by far is to use walkie talkies to communicate with your loved ones onboard especially kids.
In this article, I am interchanging walkie talkies and radios, as they technically mean the same thing.
So when I say radios, I mean walkie talkies.
Size
Take into consideration the size of your device, make sure you get one thats small in size as you dont want a huge and bulky device.
Range
Read reviews around as some two way radios do not work well on ships in general, this is due to the thick steel structures of the ship making it harder to transmit and receive on-board the boat from cabin to cabin
Privacy Code
Since there will be alot of walkie talkies onboard, make sure you have a walkie talkie thats privacy code capable, this will filter out all chatters and will only play transmissions coming from the same walkie talkie as yours.
Price
Consider the price of the two way radio as the saying goes, "you get what you pay for", with that said, a good walkie will last you a long time and could be used for other things after the cruise
Technologyplusinc is a participant in the Amazon Services LLC Associates Program, an affiliate advertising program designed to provide a means for sites to earn advertising fees by advertising and linking to Amazon.com.