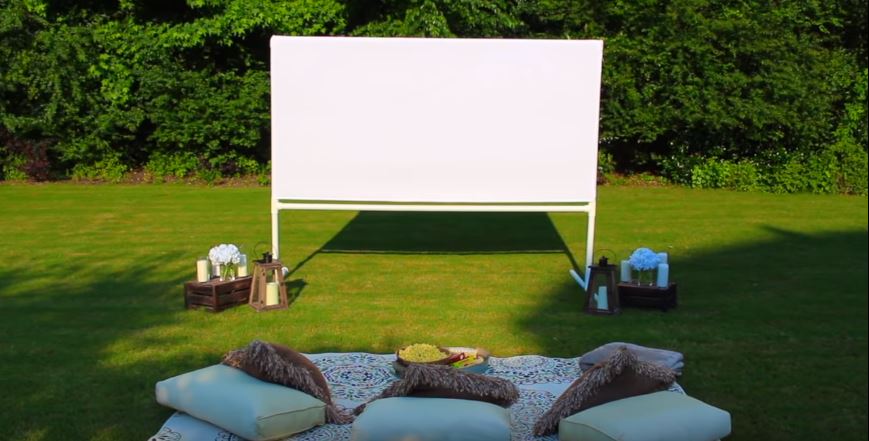 If you've been using projectors for some time, you'll know that using projectors outside comes with a few problems.
You've come to the right place if you're asking "how many lumens for outdoor projector"
Sunlight often fade out the projected image on the screen, so you will need a strong projector with many lumens
I recently wrote a buyers guide on the best projector you can buy for outdoor use, this article talks about the amount of lumens you will need to be able to get crystal clear images from your projector
The answer to your question is 2000 lumens or more, anything less than 2000 lumens will be drowned out by sunlight.
Its going to cost anywhere from $400 to $1000 for 2000 lumens projector or greater, the more the lumens the pricier it is going to be.
Recommended resolution will be 720 to 1080p projectors. Using a projector for outside purposes will require more power in terms of resolutions and lumens.
Less powerful projectors should work quiet as well, but they will often give out a faded image.
Also keep in mind, that the more the lumens and resolutions, the more expensive it will be, if you're serious about using your projector for outdoor purpose, do consider buying a 3000 to 5000 lumens projector, it will be worth it.
If you're getting a faded image from your outdoor projector, reduce the image size. Image spread over a large area will tend to be less concentrated.
Don't have a projector screen?
Don't worry, you can make your own projector screen with a few household items. Erect two pvc pipes sided by side or two poles, tie a white sheet between the poles and you should have your very own DiY projector screen.
Sound system
Get an old speaker or buy a sound bar to complement your outdoor theatre, heck you could even have surround sound to make your movies more vivid and realistic.
So, to wrap up this article, the recommended number of lumens for outdoor projectors is anything more than 2000 lumens. If you're getting a faded image, consider reducing the image size if you already have a projector with no so much lumens.
Technologyplusinc is a participant in the Amazon Services LLC Associates Program, an affiliate advertising program designed to provide a means for sites to earn advertising fees by advertising and linking to Amazon.com.