Most walkie talkies out there are good for line of sight, close by communications and will be staticky once there is distance and obstacle.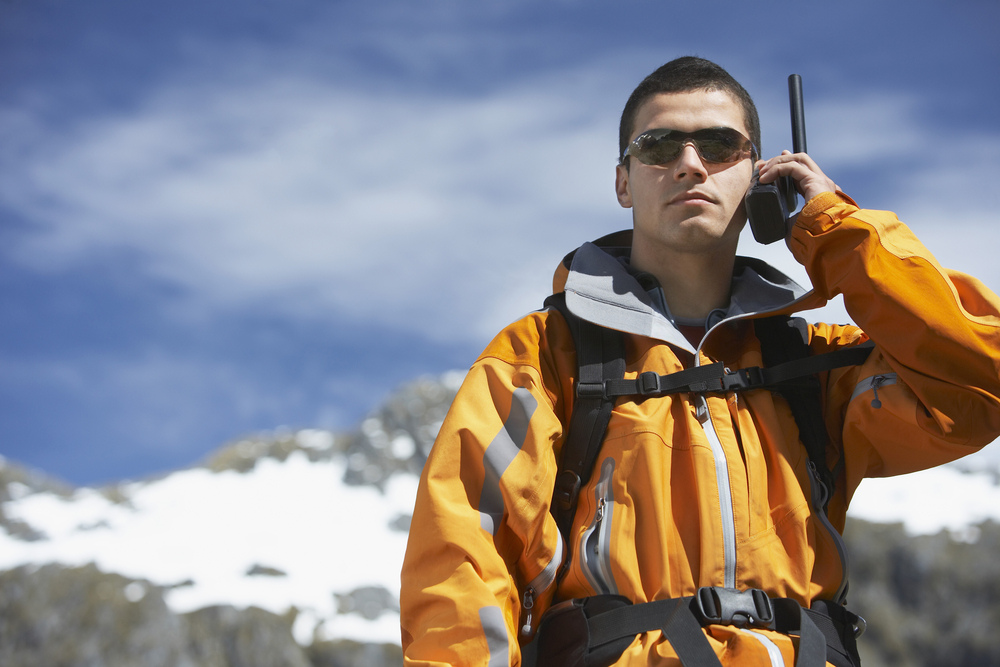 I am assuming that the long-range walkie talkie that you need will be used for camping, road trips, fishing, somewhere where safety is dependent on good communications between parties and individuals, maybe as friends and families.
Click here to check out the Best long range walkie talkie
Note that most walkie talkies have an advertised range of from 10 – 26 miles, but they won't go the full range, it was tested on perfect conditions, in order to achieve that range, you will need a very ideal condition, good humidity, no obstructions.
If you want to get the full advertised range which is upto 26 miles, you would have to switch to GMRS channels which requires an FCC license that will cost you between $60-$90
The best mode of communication for distances more than 5- 10 miles is through cell phones and satellite phones, walkie talkies provide you with up to 10 miles of communications any farther than that, you will need a repeater or regular cell phone service.
 Below are some of the

 

best walkie talkie for long distance communications
Motorola Talkabout T400 Rechargeable Two-Way Radio Pair (Yellow)
With FCC Licence range (GMRS channels): 35-mile range
The Motorola Talkabout T400 walkie talkie can do about 1- 5 miles at most, it is our recommended walkie as the best long-range walkie talkie.
With a long-lasting battery, this device can give you up to 15 hours with mild use.
Although it is slow to charge, one charge will last you long.
The Motorola Talkabout T400 has loud and good sound quality, so this shouldn't be a problem if you are planning to use it in a noisy environment like white water rafting or in an urban environment.
Solidly built, if dropped, it will not get damaged as the components are tightly packed together.
This walkie talkie will not be good to be used if you need stealth as it gives out a loud static noise when activity is detected, unless if you turn the volume down.
When using the Motorola Talkabout T400, make sure that you hold the talk button for 1-3 seconds before you speak as there tends to be a delay in transmission, but it gets easier as you use it over time.
If you have a license from FCC (assuming that you are from the US), you can use this with a repeater.
Pros
Long ranged

Has a good range

Solid built

Clear audio

Easy to use
Cons
Has small icons which are hard to see
Midland – LXT600VP3, 36 Channel FRS Two-Way Radio – Up to 30 Mile Range Walkie Talkie
With FCC Licence range (GMRS channels) :30 Mile Range
The Midland XT600VP3 has a range of upto 5miles depending on the environment that its being used on. Clear and loud sound for noisy environment. Small in size and is light weight.
Best for camping or hiking because of its weight.
Water resistant, can be used during white water rafting, kayaking or yachting as splashing water onto it won't affect it in any way (do note that it is water resistant and not water proof, it cannot be fully submerged in water).
This walkie talkie is also useful on cruise ships as it is strong enough for the signals to penetrate the steel walls of the ship. Cell phone service on cruise ships are quite expensive.
I'd also recommend the Midland XT600VP3 for professional use by security teams, stage techs, construction sites workers, frackers and even truckers etc.
Pros
-Clear and loud audio
-5 miles range
-Water resistant
Cons
Belt clip is hard to adjust
Uniden GMR5089-2CKHS With FCC Licence range (GMRS channels) :50 miles
2 to 3 miles in range, which in my opinion is good enough for us to use in our activities considering that these are walkie walkies and that cell phones are the best method of communications for distances farther than 5- 6 miles.
Water proof and floats, drop it in the water, water will not get inside and it will also float, this is the best feature that we like about the Uniden GMR5089-2CKHS.
Very durable and also has a good battery life, battery will last you, one and a half day for mild use.
If you drop it, it will be fine as it is really durable and is also very easy to understand and use.
The Uniden GMR5089-2CKHS is also submersible, if you throw it in the water, it will be fine.
It also has the NOAA weather update feature, which will update you of the weather in your area, a very useful feature for maritime use.
Pros
-Easy to use
-Durable
-Very good battery life
Cons
Buy it from Amazon
Cobra ACXT1035R FLT Walkie Talkie
With FCC Licence range (GMRS channels) :37-mile range
One of the best long range walkie talkie is the Cobra ACXT1035R, it has a range of up-to 5 miles in very good condition. This device is a small and a powerful device.
Pleasantly looking device, which is a good thing if you want to use it public places or for your next cruise, beats having the big black walkies that is an embarrassment in this kind of environment.
Very loud volume, for noisy environment use (Kayaking, rafting, sports) (volume can be turned down)
Excellent battery life, for longer battery life, 1 to 1.5 days
The Cobra ACXT1035R is also very easy to assemble, very intuitive to put together for the not so geeky user
Pros
Very clear sound

Very easy to assemble

Excellent battery life
Cons
-No battery indicator
-Fragile clip
 Verdict
After reviewing all of the products from different brands (Cobra, Uniden, Midland and Motorolla), we have concluded that the best long range walkie talkie is the Motorola Talkabout T400.
Now we are being realistic here, most products have 36 miles advertised on them, but realistically, they will go from 1 – 10 miles if you use FRS channels, GMRS channels can get you closer to the 30 -36-mile range, you will need a license to use GMRS channels
5 miles is what the Motorola Talkabout T400 can achieve without a GMRS license.
Buy the  Motorola Talkabout T400 on Amazon
What to look for in the best long-range walkie talkie.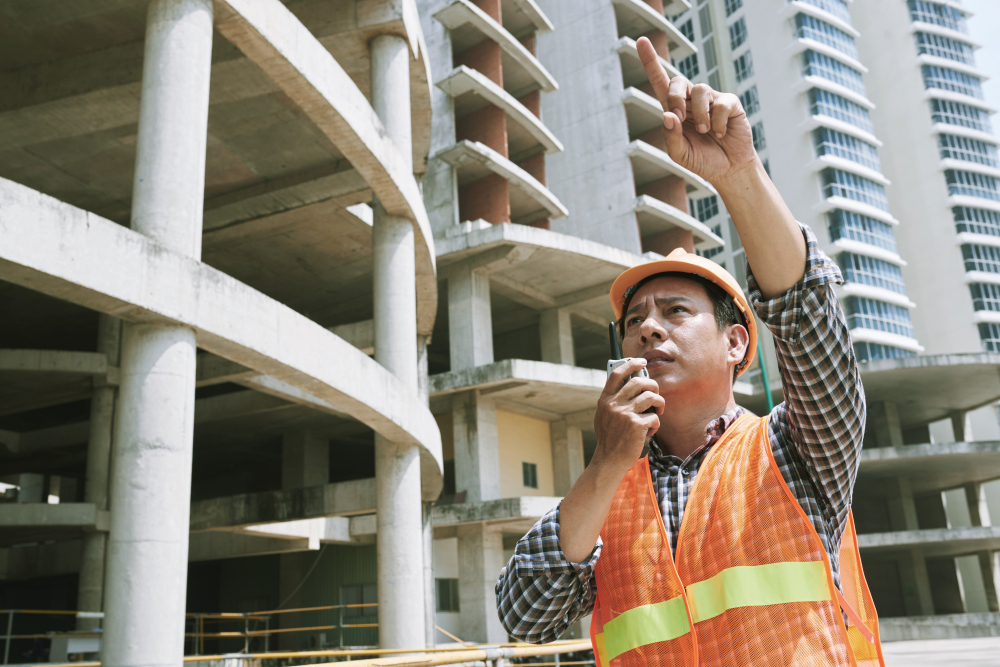 Range
Consider range as the main factor, to be honest, most walkie talkie talkies will show a range of 35 miles but will only work up to 10 miles which is good, If you go camping or fishing, 10 miles is all you need in terms of distance between parties.
Ease of use
As with all gadgets, ease of useof a particular gadget is very important, users need to have to easily figure out how to use the device without having to look at the instruction's booklet.
Size
Depending on the purpose of your use of walkie talkie, size will be an important factor as well, as you would want a bulky and heavy walkie if you're going to be carrying it around.
Features
Some of the features that you need consider getting are; privacy codes, emergency call options, Bluetooth and earpiece connectivity, which is going to be useful in certain environment.
A very good feature to look for as a fishing hobbyist, camper and other walkie talkie users alike is the NOAA weather update, this is a government operated weather automated broadcast that can be accessed on certain channels on a walkie talkie, a very useful feature to have in order to keep up with the weather.
Four brands that are synonymous to quality and range are Motorolla, Uniden and Mid land walkie talkies.
Our reviews are assuming that you use FRS channels which can be used freely without needing license.
Technologyplusinc is a participant in the Amazon Services LLC Associates Program, an affiliate advertising program designed to provide a means for sites to earn advertising fees by advertising and linking to Amazon.com.